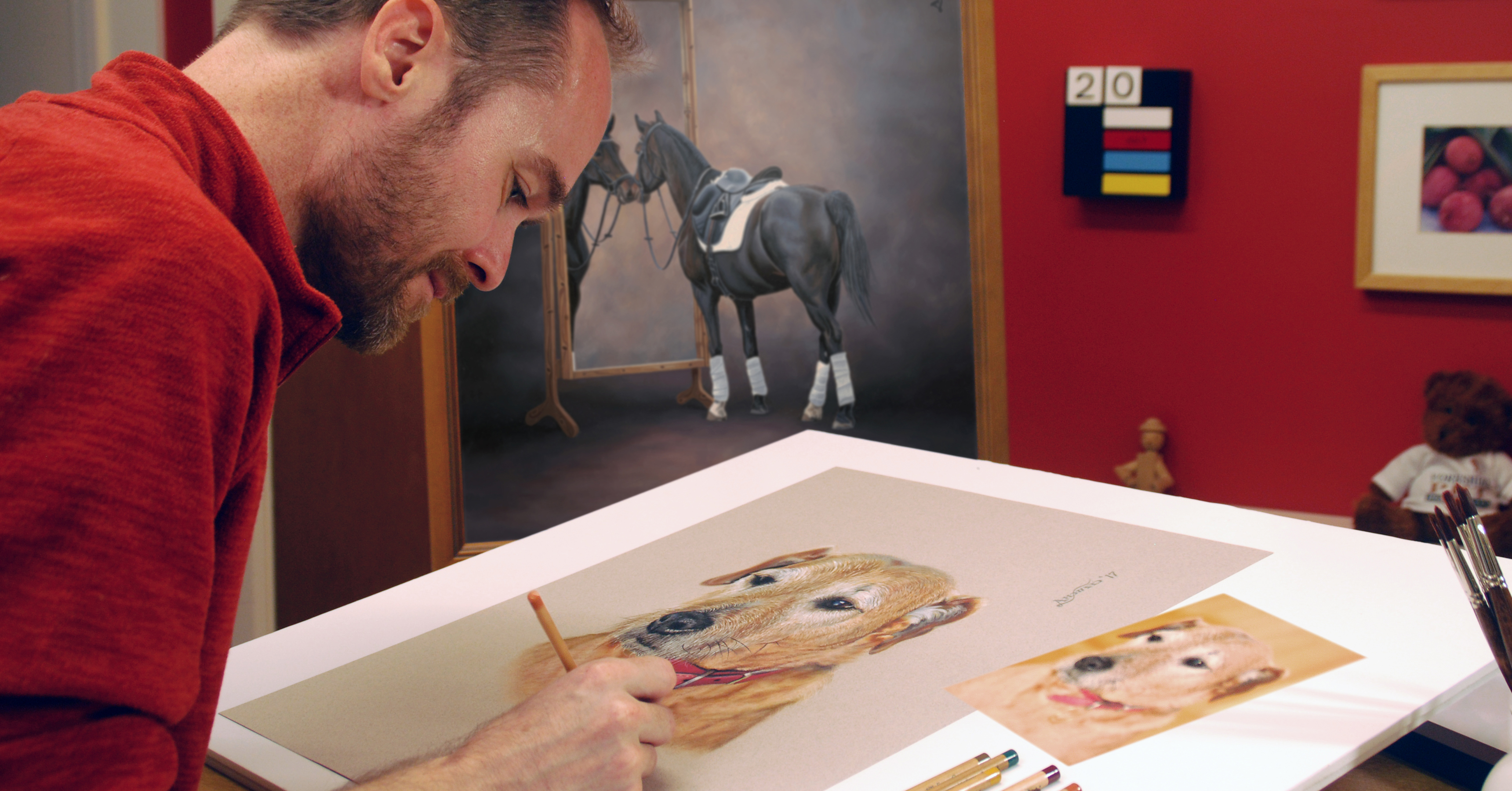 Andrew Howard's Art: About The Artist
I'm based in South Yorkshire near Doncaster and I've always drawn and painted. I have always been obssessed with achieving an almost photographic standard in my work. 'Why wouldn't an artist be?!' was always my view. To turn a blank sheet of paper or canvas into a near photographic image is an incredible thing to achieve!
To try and get there, I started off with the usual coloured pencils and pens as a child. (Too much white paper showing through and inconsistent colour). In my teens advanced to painting with gouache, (strange stuff). Then I tried a compressor powered airbrush, (too much cleaning out and masking off). I later tried acrylics (dried too fast to do much with!) before trying oil paints having seen someone in my art class at sixth form college using them. I took to them like a duck to water! Whilst studying for my degree in Industrial Product Design I continued to paint a great deal with oils.
I've often heard artists say, 'Oh, I don't paint this and that' or 'I'm no good at painting such and such.' Personally I think it's possible to paint everything! (Some things may be easier than others I grant you...)
Press Mentions
In addition to being accepted into the Guild of Railway Artists for the standard of my railway paintings, my horse portraits were mentioned in both Horse and Hound magazine (16th November 2017) and Absolute Horse magazine (November 2017).